Someone once said to me, "the Atlantic Ocean is temperamental," but not so the Indian Ocean. She has always been a weathered, warm soul whenever we meet.
When two months into Nairobi my body began that incessant knocking that says, "Go. Be. See," I knew where. I needed water. I needed the Indian Ocean. I needed Mombasa.
I arrived on a drizzly September morning, carrying Nairobi's dust and bustle on my shoes. Driving from the airport, my window rolled down, I could feel my skin growing the shiny mist of Mombasa's humidity and through the window, the coastal Kiswahili that is more song than talk, wafted in. We drove all the way to the ocean, to the house I would be staying in. A house so close to the water that its shore housed corrals and each window opened itself to the wind and the waves. And if you looked past the water, you could see Fort Jesus still sitting there—423 years later.
All the more perfect, I thought, to hear what sweet bearings the Indian Ocean had brought me from that other continent that its waters stretches towards. You see, the relationship between the Indian Ocean and the mainland has always been one of reciprocity, a symbiotic coexistence of give and take. She gave and we took, we gave and she took; in a centuries old pact of friendship.
In our younger days, she had brought us spices and gold of the most exotic kind from China, India, Persia and beyond. Sealing them in boats carved out of trees older than us and wrapping them in bows set as sails. All along the coast—from North to South— we had sat at the turret of our windows awaiting the gifts she gingerly teased into her embrace as she carried them from her mouth to her womb.
From there to here.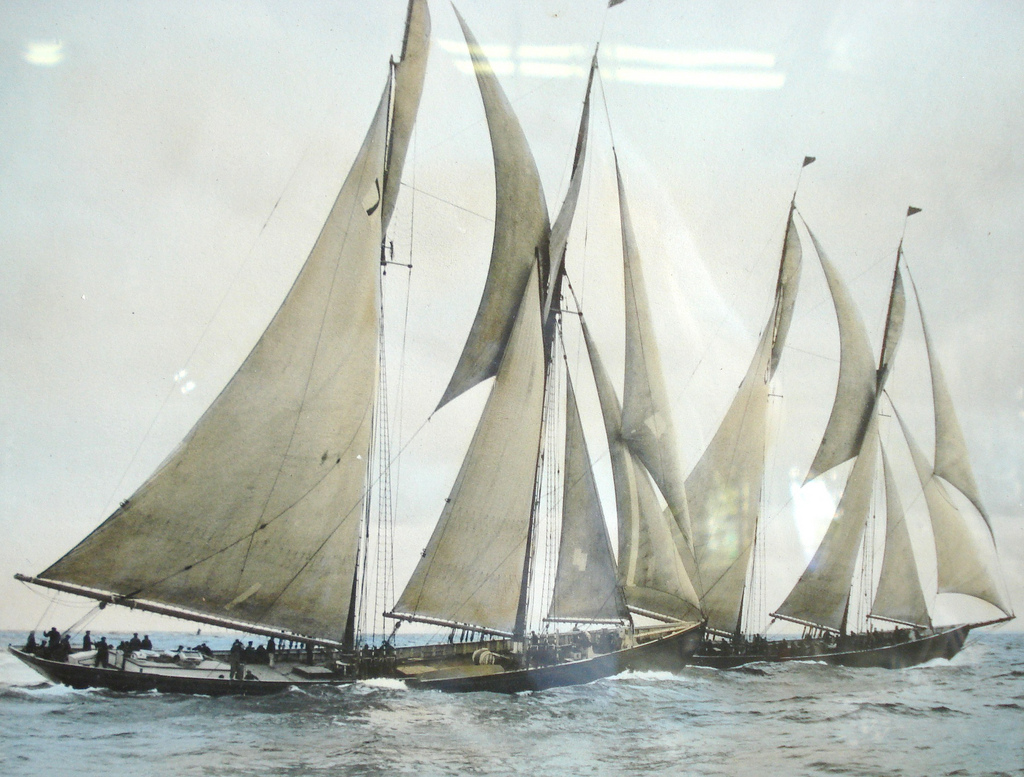 Their gestation could be weeks or months and not even the tenderly packed aromas could speak to this. Yet, like a stuttering tongue that awaits its words, we always knew they would come. Other times, she had brought us the sweetest of fruits and finest of chinas, draping them in the fragile calligraphy of the Far East. She set these wares in cabinets and markets all along the syncretic shore begging for our ridged fingers to touch them. To hold them to our mouths.
Of course, we had brought her gifts too, believing as the Roman philosopher Hecato that, "if you wish to be loved, love"—and we wanted to be loved dearly. At least as much as we loved her.
From the mainland, we had showered her in Savannah carried rains to cool her when she arrived at the harbour too hot. On the winds from the Great Rift Valley, we brought everything delightful we held within us, delivering ivory and sesamum to her hungry lips. And when the fashions changed, we had learned to bring her the tales of far off places through the many friends we brought to see her. They poured their German, French, Bemba, and Xhosa into her lap, mixing it with the Portuguese and Arabic she had learned to speak during her early travels.
Here I was, returned, so each of us could sit hip to hip and tell of our sojourns to those far off places. In that house by the ocean, I nestled up to her bosom awaiting her weathered wisdom. I knew the things I would, or must, tell her of that great North American continent that sits at the end of your transatlantic voyage. I wanted to tell her of the red faced men who glower in self conviction; the half-toddlers who patrol its streets as caricatures of the adults they will soon be; the women who imagine their wrongs as the most fatalistic of happenings; and the weary eyes that sit on those foreign ports and boardwalks promising the allure of happiness in brightly printed t-shirts and souvenir shot glasses.
I had seen them, and so much more. I had sat at their tables and spoken the words that their mouths had learned to linguistically colonize—turning my Kenya into Keenyah. I wanted to tell her that it was there where I had learned that even dead things can seem alive at times. Or how sometimes at night on that American mainland, the last pieces of you can slip away into the quiet.
I wanted to tell her...